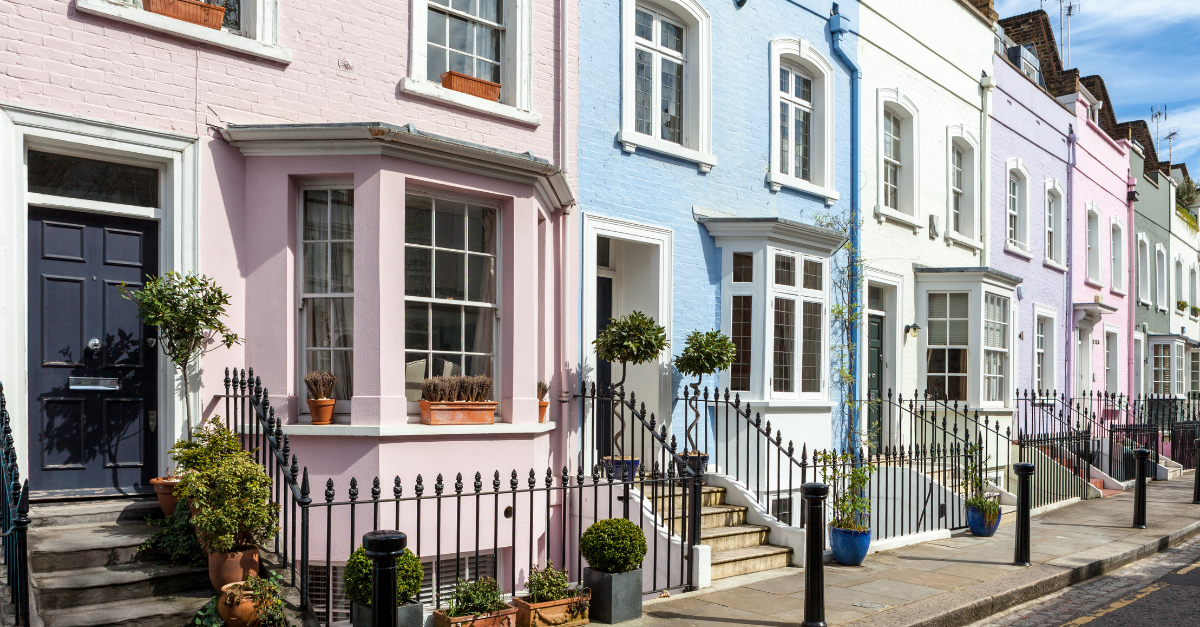 Home Renovation: A Guide to Improving Your Home
A home renovation is a chance to start fresh in a new house without leaving the old one. If that appeals but you're not sure where to start, you've come to the right place.
Where Do I Start When Renovating a House?
The first step is to decide whether renovating a house is the right choice for you.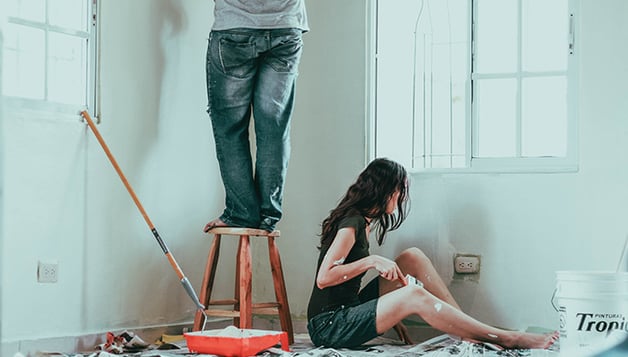 Should I buy a new home or renovate?
If you live in a good area and have been there a while, chances are house prices have risen since you bought. Moving locally could mean having to downsize, so renovating is a good alternative.
If you recently bought for a good price, renovating now is a great investment, particularly if you plan to stay long-term or resell quickly.
If, however, you paid top dollar, costly renovations could leave you out of pocket when the time comes to sell. You could be better off looking for a new, move-in-ready home that meets your needs.
Benefits of renovating your home
If your circumstances have changed (kids moved out, granny moved in), you may want to extend or convert space to adapt to your new lifestyle or needs. Older homes may also need basics like wiring, fireproofing, insulation, etc. upgrading to modern safety and energy-efficiency standards.
If you just bought, renovate before you move in as this will be quicker and cheaper and you get to move into your dream home. However, if you've lived there a while, you'll know exactly what works and what doesn't and can prioritise accordingly.
How long does a home renovation take?
The time to renovate a home depends on the project specifications, amount of structural work, the intended use, the amount and quality of fixtures and fittings and whether you're living there at the time.
In general:
Major jobs like extensions or complete house renovations take 10-12 weeks and 3-5 months, respectively. Both together will take 4-6 months. Installing a new roof takes anywhere from 4 to 8 weeks.

Kitchen and bathroom installations take 4-6 weeks per room; living rooms and bedrooms, 2-3 weeks.

Individual jobs like insulation take 4-10 weeks; rewiring, 3-4 weeks; and exterior work,4-6 weeks

.

New windows and doors take 2-3 weeks to install but must be ordered up to 6 weeks in advance.
Types of Home Renovation Projects
Before starting work, research home renovation projects, costs and timelines.
Complete home renovation
A complete home renovation involves anything from building or knocking down walls to replacing fixtures and fittings to redecorating.
How to plan a major home renovation
Unless you're gutting the whole house, start by working out which jobs to prioritise.
Anything that requires upgrading to modern standards or involves a disruptive installation—wiring, plumbing, fireproofing, insulation, etc.—must come first. After that, extensions, loft conversions, kitchens and bathrooms are the most complex and costly but add the most value. Energy-efficient home improvements or a house facelift are next in line.
Next, research home improvement companies to find one that's reputable and well-established.
Decide when to start. While there's no best time of the year to do a home renovation, a spring start is good for exterior work as there's more daylight and less rain. Otherwise, plan so things are ready before you need them; don't wait till winter to install new windows, doors or insulation!
Building an extension
An extension is a great way to add another room or get a bigger, better living room, kitchen or bathroom. You can build one or two storeys at the rear, a single-storey at the side or a 'wraparound' that combines the two.
Timelines and cost vary greatly but, as an example, a two-storey rear extension takes anywhere from 12-20 weeks and costs £60,000-£130,000.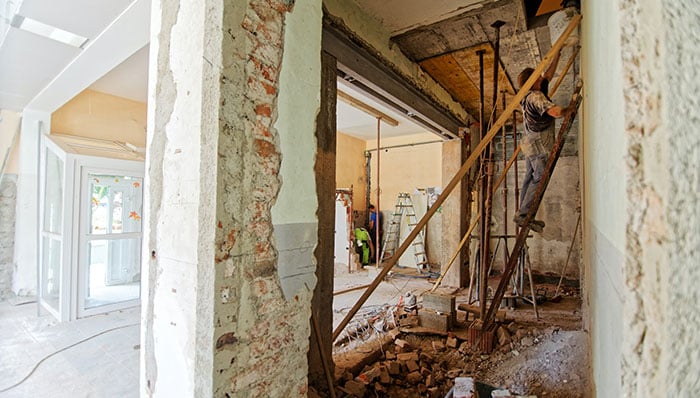 Building a garage addition
Garages tend to sit on the front or side of the house so an underused one is a good candidate for knocking through to gain more living space.
Time and costs vary, from 6-10 weeks and £20,000-£60,000, depending on the use. For example, a home gym is a popular garage conversion that doesn't need to be done to the same standard as, say, a living room.
As long as you're not extending the square footage, you don't need planning permission.
Attic and loft conversions
Attic or loft conversions are a huge home renovation trend and a great way to gain space. If you have sufficient head height, it's pretty straightforward: just add rooflights. Otherwise, you'll need planning permission to alter the roof shape.
Costs and timing for an attic conversion range from £35,000-£50,000 and 8-10/12 weeks depending on the structural work involved and whether you're installing things like an en-suite bathroom.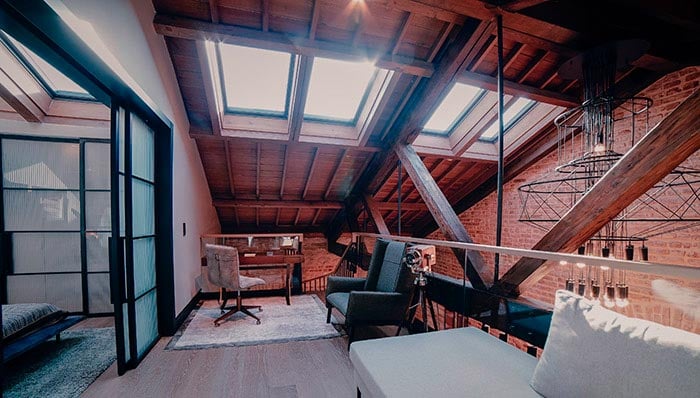 Basement renovations
A basement renovation is a good option if you can't extend upwards or outwards. It's not the quickest or cheapest, though, at £190,000-£750,000 and 6-12 months. It all depends on factors like the type of soil and house (detached or otherwise), depth underground and purpose. For example, you need better damp proofing, ventilation and lighting for a bedroom than a home cinema or games room.
Kitchen Renovation
Your kitchen is one of the most important rooms in the house so it should be both functional and pleasant to be in. A stunning modern kitchen is also guaranteed to add value and wow potential buyers. The costs for a kitchen renovation vary greatly, especially if you are building an extension. In general, a new kitchen extension can range anywhere from £70,000 to £120,000, while a renovation without an extension can range from £16,000-£25,000. But, as with any renovation, the final cost depends on the specifications.
How long does a kitchen renovation take?
A full kitchen renovation with new units, countertops and appliances takes 4-6 weeks; 10-16 if you're building an extension or open plan living space at the same time.
How often to renovate a kitchen?
Depending on the quality, you should renovate a kitchen every 5-10 years, which will also keep you up to date with home renovation trends. However, a high-quality, timeless kitchen can last 20+ years.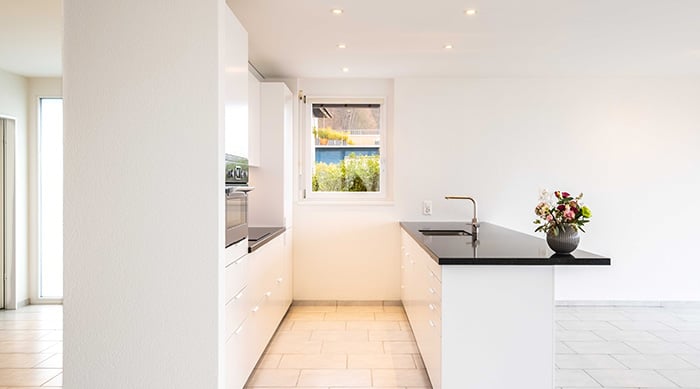 Bathroom Renovations
Bathroom renovations are also good for adding value, especially if you can create an extra one. Allow 4-5 weeks for this renovation, depending on the size.
Average bathroom renovation cost
Including demolition and installation but excluding sanitaryware and fittings, a bathroom renovation costs £2,000-£3,500. If you're renovating a main, kids' or master en-suite bathroom, you want it done quickly and to a high standard. For guest bathrooms and powder rooms, you can take your time and economice on fittings.
Bedroom renovation
Bedroom renovations take 2-3 weeks and usually involve little more than building and installing bespoke units, touching up plaster or decorating. However, as a rule, the more you have and the bigger they are, the better. More complex renovations may involve splitting a larger room in two or moving walls to extend a smaller one.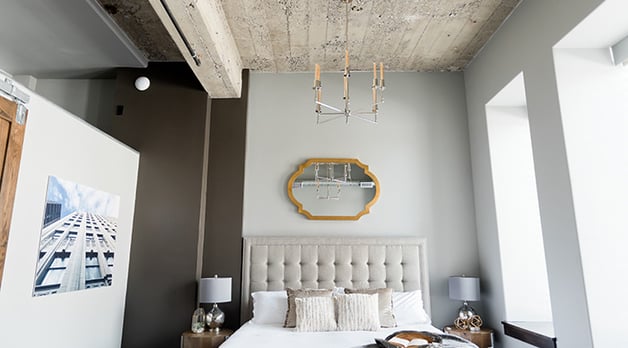 Energy-saving home improvements
Energy-saving home improvements aren't cheap but pay off long-term in reduced bills and carbon emissions.
Double glazed windows and doors and insulation are usually top of people's lists and upgrading antiquated heating systems or installing underfloor heating are popular too. Or you could go completely green by switching to renewable energy.
House Renovation Costs
House renovation costs vary by contractor, supplier, materials and quality, so shop around for quotes but beware of anything that sounds too good to be true (it usually is). Also, some jobs are difficult to estimate in advance so expect the unexpected and budget for a bit extra.
Hiring a general contractor or home renovation project manager who provides a comprehensive service seems expensive compared to ordering materials and hiring traders yourself but it saves time and, therefore, money in the long run.
How to pay for a home renovation
If you don't have cash, minor renovations can be paid for by credit card. Beware of taking on lots of high-interest, short-term debt for larger jobs though.
Major renovations are budgeted and paid for by stage so you need sufficient cashflow to keep up with payments, which may mean taking out a loan.
How do home renovation loans work?
Home renovation loans are granted by your bank to make improvements to your house. There are two basic types:
If you have a good credit rating and only need to borrow in the thousands, a personal loan paid back in fixed monthly installments is a good option.
If your credit isn't great but you have equity in your home, a secured homeowner loan uses your property as collateral and can release anything from a few thousand to a few million.
To apply, you'll need to demonstrate the value of your home, proof of income, your credit rating and score and estimates from contractors.
If your home has increased in value and you can negotiate a favorable interest rate, another option is to remortgage it.
Government funding for home improvements
Homeowners and residential landlords can apply for government funding towards energy-efficient home improvements under the Green Homes Grant scheme until March 2022.
Do I need Planning Permissions?
You need planning permission to change the use of a building, build something new or for renovations that impact on neighbours or the environment. This usually means any work on the front of the house. Also, extensions and conversions depending on the size, location and proximity to your boundary.
You always need planning permission to work on listed buildings and in conservation areas.
You also need to comply with Building Regulations, get a Party Wall Agreement with neighbours to work on shared walls and Build Over Permissions to construct over sewers.
Your home improvement company should be able to advise on red tape.
Permitted Development Rights
Nowadays, a lot of home renovations can be done under Permitted Development Rights (PDRs), so you don't need planning permission. PRDs usually cover anything internal and work at the back of your property, including extensions under a certain size and loft conversions that don't alter the roof shape.
Home Improvement Ideas
Now that the technical stuff is out of the way, here are some home improvement ideas to inspire you.
Loft conversion ideas
Another bedroom is a great use of a loft conversion, especially with an en-suite bathroom. If you don't have space for a master bedroom, a guest room or teen hideaway are excellent alternatives.
Alternatively, you could create a computer or games room for the kids, or a home office, den or hobby room for the adults.
Basement renovation ideas
Basement renovations require careful design and lighting but have potential as granny flats, kitchens or guest bedrooms, depending on access and natural light. If these are limited, other possibilities include a home gym or cinema, kids' playroom, wine cellar or micro-brewery.
Kitchen renovation ideas
If you can't extend outwards, an impractical kitchen can be improved by creating open plan living space or re-siting elements like cookers, sinks and cabinets. If it's all looking a bit tired, then new units, countertops and modern smart appliances are well worth the investment.
Other popular kitchen renovation trends include making a feature of a central island, breakfast bar, peninsula worktop or statement backsplash. Top it all off with carefully placed lighting to improve functionality and show features to their best advantage.
Exterior Home Renovation Ideas
Exterior renovations often get overlooked, which is a shame as good kerb appeal is essential if you're selling or renting.
Give your house a facelift with a fresh coat of paint, modern cladding or by relieving it of outdated finishes like pebbledash. Upgrading to modern, secure windows and doors will also transform it and add value, as will renovating the roof, even if only the tiles and guttering.
A successful home renovation starts with careful research and a dash of inspiration, so by now, you should now have everything you need to get on with planning yours!
Related Articles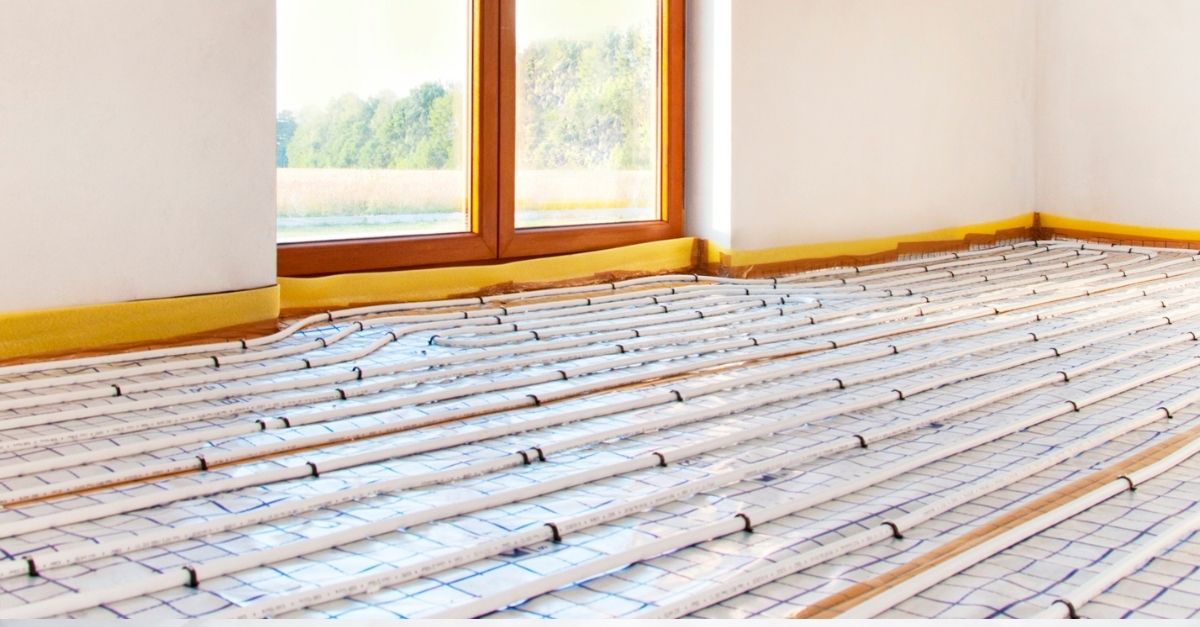 Energy-efficient home improvements have become increasingly popular as awareness grows of the need...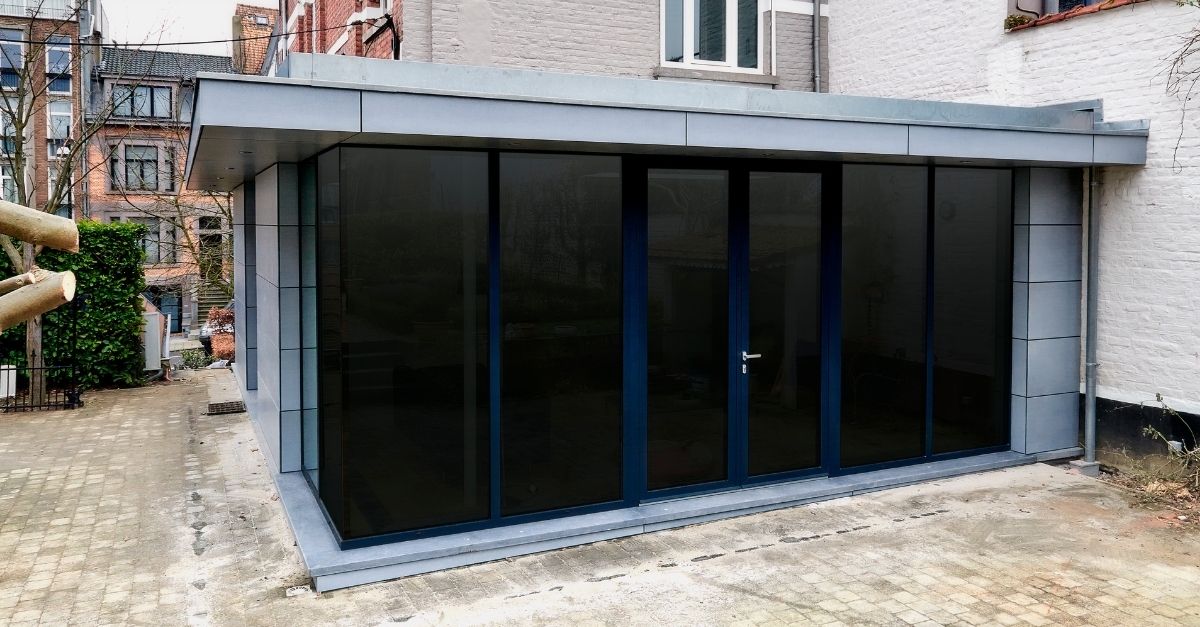 If you want to get more space without the hassle and expense of moving house, an extension is the...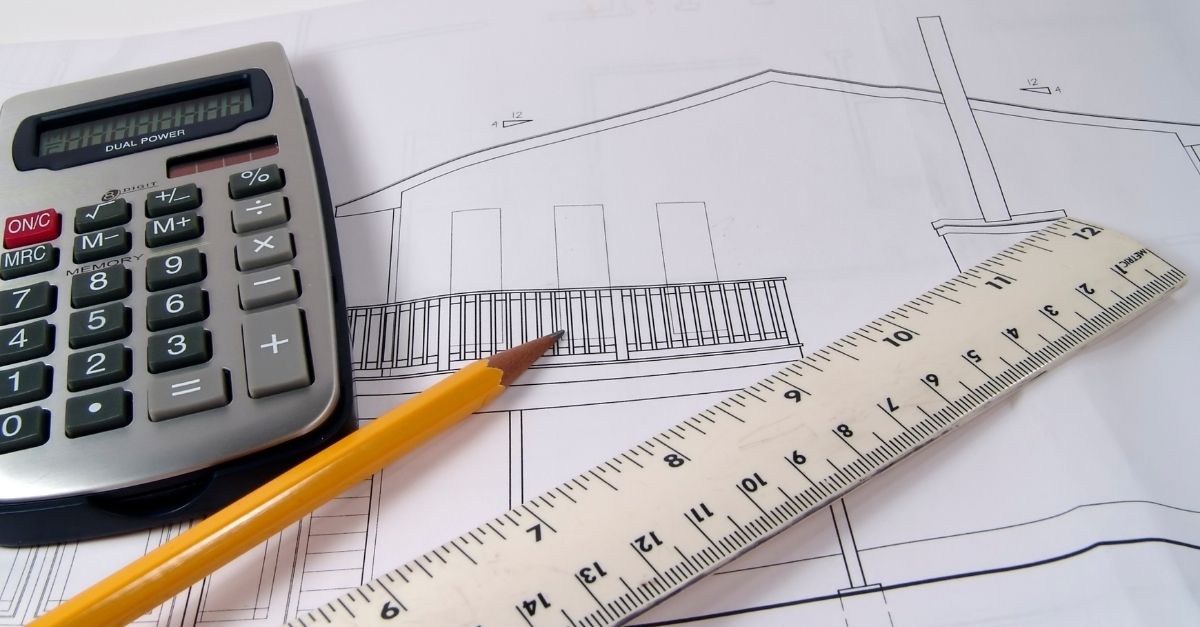 If you want to do a home renovation but don't have the cash available, you'll need to find another...